Q:

Who did you like first when you got in to Hetalia? Ludwig or Gilbert?
dith-the-awesome
Well, Ludwig was introduced before Gilbert was, but when Gilbert came, I had just as much admiration for his character as I did for Ludwig. But honestly, they are a set to me. I don't think either one would be as interesting if the other didn't exist - like Bert and Ernie, PB & J, Mulder and Scully, or Chip and Dale. If they didn't both exist, I don't think the story would even be half as interesting.
ROCKIN' THE APRON: HATERS GONNA HATE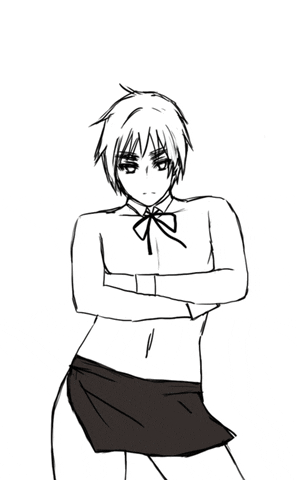 WHATISTHISIDONTEVEN
shut up bruder
wtf google search!
GERMAN SPARKLE PARTY
Starting next friday (2/14/14), I'm coming back full time. I know that I've pretty much abandoned this blog (sorry for that, but seriously… nothing new has been going on with hetalia lately) but now I'm going to bring it back to life! Muahahaha
*blush*
you make me feel so special 
…danke